What is important for the Japanese Gen Z?
Jumping on the back of this era's biggest trends, these young adults look to leave their mark on the world thanks to their impressive ability to connect and empathize with others – what thought processes provide the impetus for their actions?
Generation Z is said to already make up thirty percent of the world's population. In the US, those born from the mid 1960s to 1980 are Gen X, and Gen Y (millennials) are those born from 1980 through to the mid 1990s. The next generation, Gen Z, are those born from the mid 1990s up until 2019. These digital natives grew up with the internet. Using smartphones is second nature to them, as is social media. Capable of handling vast amounts of information, Gen Z are much more open to social diversity than other generations. According to the Pew Research Center, headquartered in Washington, D.C., Gen Z and millennials, in comparison to previous generations, are much more likely to keep abreast of climate change and other environmental issues via social media, discuss these issues amongst themselves and also become actively involved in related volunteer activities and gatherings1.
They tend to value services and experiences more than products. And instead of competing with others, they're much more likely to be interested in self-fulfillment and giving back to society, making them a generation with much to offer.
However, this is painting Gen Z with a rather broad brush. Not all share these particular characteristics or tendencies. They accept diversity in communities, and, in turn, are a diverse group themselves.
How does Gen Z's perspective of value differ from the youth of previous generations?
Among Gen Z, there are those who don't mind buying slightly more expensive items because they intend to keep them properly maintained in order to be able to use them for an extended period of time:
"Even if it's the same product, I'll buy something a bit more pricey because I'll make the effort to look after it. Recently, I bought a pretty good knife for about thirty thousand yen. Even though it's somewhat expensive when I think of how much I earn, I plan on getting it professionally sharpened so it can be used for a long time. I think it's a good purchase for both the environment and for me (money wise)." (Funai)
They have certain ideals when it comes to food as well. For example, when it comes to readily accessible convenience-store meals, there seems to be some discontent towards how they are consumed, more so than concerns with the food itself. Okuhama questions the current state of food and its consumption:
"It's not to say that all convenience-store meals are bad. It's just that they are now all too common; I feel like there are more and more young people who won't consider eating anything else. Wasn't the original purpose of Shoku-iku (food and nutrition education) to cultivate an interest in what one eats and eating itself? While it's important to learn about agricultural land and how to grow crops, I think our generation needs to be more conscious about how eating affects our bodies and the actual meaning and value of having a meal. This lack of knowledge and misguided attitudes have brought about this issue where we have increasing numbers of people with no interest in food." (Okuhama)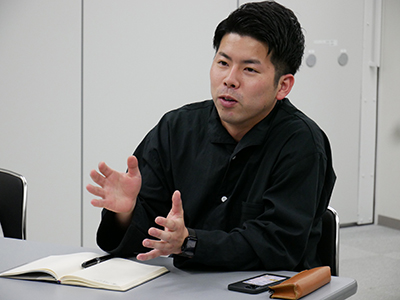 Further, Gen Z are not impulse buyers – they'd much prefer to sell any unwanted items over throwing them away. They wouldn't even hesitate to sell the text books they used when they were students. It's because they place more value on the actual experience of learning itself.
However, not every Gen Z places more value on services and experiences, as some don't have it as easy as others:
"Other Gen Zs are actually more worried about whether there's going to be food on the table tomorrow. Doing part-time jobs to scrape by, they worry more about tomorrow's meal (i.e. food itself) rather than the actual experience of eating." (Amamoto)
It's clear that there are differing priorities like this within Gen Z. They mentioned these differences could be linked to where Gen Zs were born and raised and the education they received.
We also found that it's not like everyone is equally invested when it comes to tackling social issues.
In 2020, the world's largest auditing firm, Deloitte touche tohmatsu, headquartered in the United States, conducted an opinion survey, The Deloitte Global Millennial Survey 2020, on millennials and Gen Zs in Japan, the US and Europe. According to the results of this survey, thirty percent of the respondents have concerns about climate change and the environment.2
Amongst the participants in this discussion, one has taken active steps to address what they consider a personal issue: the problem of microplastics. It is a global environmental concern that has received a lot of attention in recent years:
"If we want to reduce the amount of plastic floating in our oceans, we shouldn't be putting any plastic items in our trash cans. I stopped drinking from PET bottles because my high school took that stance – they only sold canned drinks. I still do the same today: I only buy canned drinks or drinks in glass bottles." (Funai)
It echoes the belief that if proper systems are in place to collect reusable cans, then the impact on the environment will be minimal.
On the other hand, there were others who thought that reducing plastic waste wasn't particularly useful:
"I think it's somewhat contradictory because a lot of electricity is used when producing cans, which is connected to the issue of excessive fossil-fuel use. It's a 'damned if you do, damned if you don't' sort-of scenario. In recent years, we constantly hear about efforts made to meet SDGs, but I'm a little skeptical because it looks like the discussions and steps taken are rather one sided." (Iwata)
These differences seem to also stem from contrasting perspectives due to one's immediate environment:
"While I was studying abroad in South-East Asia, I realized that it would be difficult to get everyone in the world to have a unified approach to solving environmental issues. Take for example food packaging. In South-East Asia, there are many places that traditionally don't wrap food. Eggs are bought as is: some with cracks in their shells and others might even have bugs all over them. For someone like me who grew up in Japan, it would be difficult to get used to a zero-plastic-packaging policy for food." (Amamoto)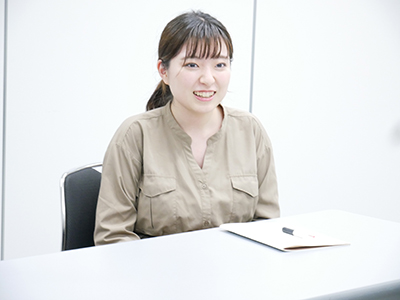 Even if one understands the need to reduce plastic waste, how easy is it for people who were born and raised in Japan? This is where we start to see differences in how aware people are of environmental issues and how they plan to meet SDGs:
"I've never studied abroad nor had any experience living overseas, so in all honesty, I'm not sure if there are any environmental issues that urgently need to be addressed. I've heard about microplastics; and yes, I am aware that there is, in fact, a lot of garbage out there. But, I am not really aware of any pressing concerns that currently affect my life. This could possibly change in the future, though…" (Iwata)
"One may read something in a book or look up something on the internet, but if it's only a secondary source of information, it's not really a personal issue for them. Firsthand experience, like actually seeing Japan buy waste from a neighboring country or seeing another country get rid of a mountain of garbage is important. Environmental issues will also become personal to them through such experiences – they should be able to then decide what action needs to be taken." (Funai)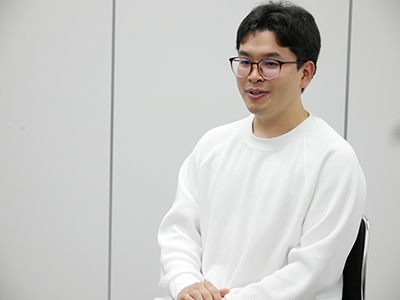 It seems like they are unlikely to jump into action just because they were told to do so, or just because those around them are doing it. I get the feeling they're more likely to want to make their own decisions when it comes to what issues to focus on and how to go about it. What these highly conscious and capable individuals could be looking for is an opportunity or reason to spring into action.
What are future-shaping Gen Z looking for when it comes to their careers?
According to the results of the 2020 opinion survey, Work 2035 The Born Digital Effect, by Citrix Systems – an American IT firm headquartered in Florida – on the born-digital generation (millennials and Gen Z) in global countries including Japan, more than eighty percent of respondents wanted the following: job satisfaction, career stability and security, and a good work-life balance.3
"The things I'd like to do are more important than my income. I want to send out a message through my actions. And I want to be able to operate where my message continues to be heard. I believe my work should be a part of this." (Okuhama)
However, Gen Z have other opinions when it comes to work. In the aforementioned The Deloitte Global Millennial Survey 2020, after concerns about the environment, it seems like about twenty percent of young people worry about unemployment and income inequality/distribution of wealth.2
"I think it's messed up to say you need to get a second job if you want to increase your income. Normally (as a member of the workforce), if you get better it should pay off. When you dedicate yourself to your main gig, your income is supposed to increase. I don't think there's much potential for growth in a society where you can't get by with just your day job." (Funai)
"What I'm probably most interested in at the moment is not how we can change the world, but rather, what's the best way to secure my lifestyle within the current framework. If I work and my income doesn't grow, it wouldn't be out of the question to consider options where I don't have to work." (Iwata)
Rather than the experience of working at a particular firm, they prefer working towards experiences they actually desire, asking themselves, "What possible for me in today's society?"
"At the end of the day, a company is just place to sharpen my skills. Becoming more skillful at what I do is what's most important to me. Regardless of whether I step out into the world or not, I want to become somebody who helps shape society." (Iwata)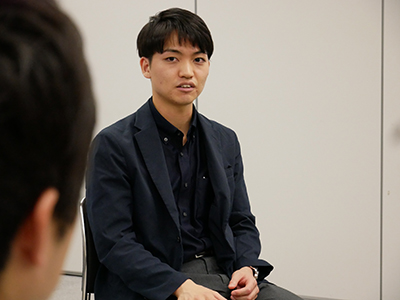 While Gen Z considers experiences to be important, they'd much prefer to choose their own than be handed one.
How Gen Z confronts social challenges.
These digital-native Gen Zs have the ability to use social media to gain knowledge and then spring into action once they've connected with others. But at the same time, it's not like they responded in the way they did because someone told them that's what they needed to do.
One thing Gen Zs have in common: they will look for meaning in each and every action and behaviour. To this end, they will continue to actively seek out experiences that align with their desires. As they size up society, they will be a powerful force to be reckoned with as they don't mind joining forces with people from other generations to achieve the same goal(s) as long as they share the same values. This tremendous potential is what makes Gen Z.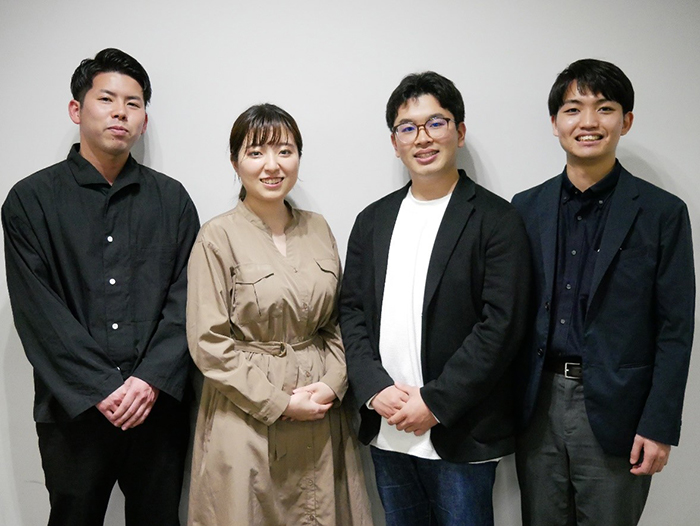 Reference:
1.Pew Research Center
Gen Z, Millennials Stand Out for Climate Change Activism, Social Media Engagement With Issue
2.Deloitte touche tohmatsu
The Deloitte Global Millennial Survey 2020
3.Citrix
Work 2035 The Born Digital Effect -Young Workers and the New Knowledge Economy-
2022.06.09