Converting waste carbon into everyday products
The power of biology and big data to create climate – safe materials and fuels.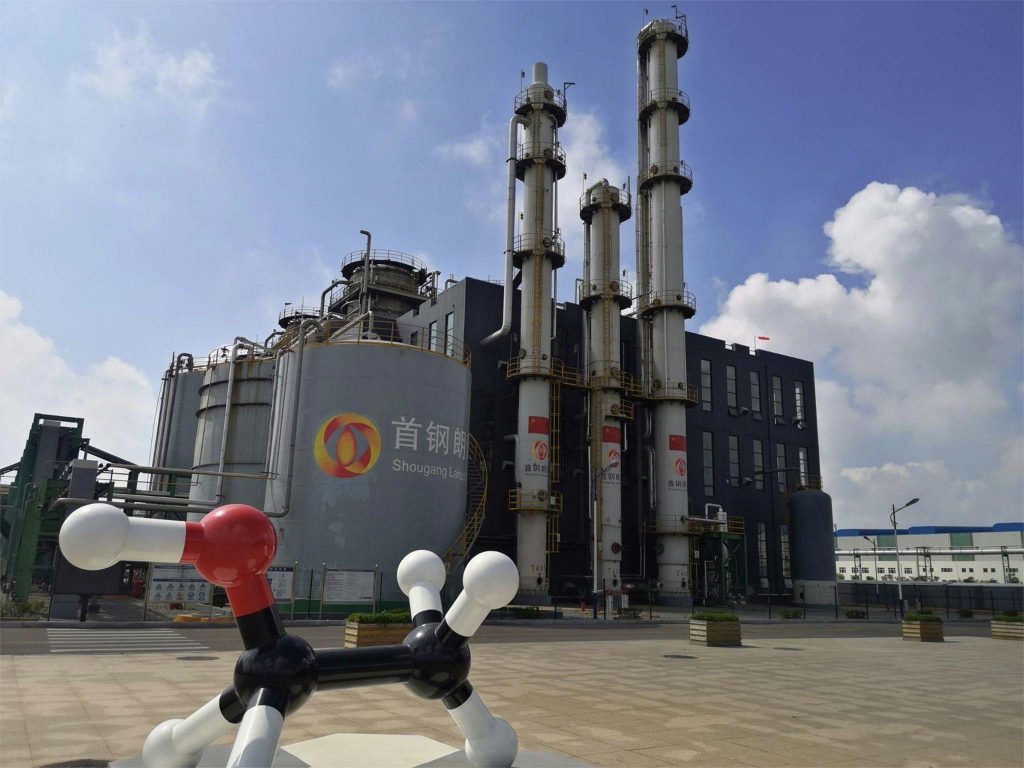 While for most people it's clear that transport fuels like gasoline and diesel come from fossil inputs, many consumers are only now understanding that single use fossil carbon is found virtually everywhere. Clothing, home furnishings, washing detergents, food packaging and electrical appliances are all today made from virgin fossil resources, taken out of the ground and processed in large, centralized locations and exported around the world. However, when we think about some of these things, they operate on a one-way street. Even with mechanical recycling rates increasing, we have seen that almost 90% of all the plastics ever made have not been recycled. And yet we keep pulling more carbon out of the ground and using it only once. This is a big problem.
LanzaTech harnesses the power of biology and big data to create climate-safe materials and fuels. With expertise in Synthetic biology, bioinformatics, Artificial Intelligence and Machine Learning coupled with engineering, LanzaTech has created a platform that converts waste carbon into new everyday products that would otherwise come from virgin fossil resources. LanzaTech's first commercial scale gas fermentation plant has produced over 27M gallons of ethanol which is the equivalent of keeping over 130,000 metric tons of CO2 from the atmosphere. Additional plants are under construction globally.
LanzaTech changes the way we see waste gases. Greenhouse gases, NOx, SOx and particulate emissions, are being pumped into our atmosphere to the detriment of air quality the world over contributing to rising levels of respiratory diseases, especially in children.
These carbon rich waste gases, currently seen as a global liability, are an abundant resource that we see as an opportunity. By capturing and recycling gases using LanzaTech's process, local air quality can be significantly improved and new revenue streams can be generated while driving sustainability on site.
In addition, LanzaTech is changing the way the chemicals industry thinks about its supply chain. Currently, all chemicals are produced from commodities, for example sugars and petroleum. The price of these feedstocks fluctuate causing instability in the sourcing and supply of chemicals. A gas stream cannot be easily traded and therefore the utilization of a gas stream as a feedstock decouples the production of commodity chemicals from these fluctuations.
LanzaTech's carbon recycling technology is like retrofitting a brewery onto an emission source like a steel mill, but instead of using sugars and yeast to make beer, pollution is converted by bacteria to fuels and chemicals! Our project uses microbes to convert carbon from a liability to an opportunity, displacing fossil resources for fuel and chemical production. We can use a variety of input streams from industrial off gases (refining, steel, ferro alloy), unsorted unrecyclable MSW to biomass wastes and residues. Our microbes can make fuels, including jet fuel and over 30 different chemicals.
We have 2 operating plants in China, with 6 more under construction globally.
Today people can choose to buy fairtrade coffee or organic milk. We are creating a future where you can choose where the carbon in your products comes from. Virgin fossil carbon or recycled carbon. The future is a world without single use carbon and where above ground carbon is recycled and we keep fossil carbon in the ground, keeping our planet clean for everyone.
LanzaTech is based in Illinois, USA and employs more than 200 people. Further information is available at the Website.
Web site (Link to external page)
2022.01.06