We are looking for partners who can work with us to develop new application with using our sensor shoes.
About us
We have three types of original tactile sensors as our own products, one is our own patent and the others are the patented technology of the universities, which we have commercialized under an exclusive license agreement.
This time, we introduce sensor shoes that utilize the world's smallest 6-axis tactile sensor using MEMS technology. The 6-axis tactile sensor "ShokacChip 6DoF" is a size that can be mounted on the fingertips of robots, and can contribute to the realization of robots that will enter food and agriculture field with low productivity in the future, and it also realize palpation in on line medication.
We have developed sensor shoes that take advantage of the size characteristics of the sensor.
We have already completed development of original smartphone app and data server on the cloud.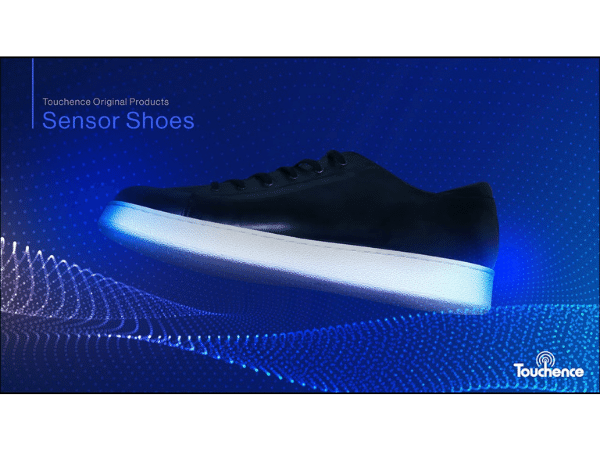 Sensor Shoes (ShokacShoes)
What we want for Co-Creation?
"Walking", which is important in human activities, currently uses measuring instruments such as force plates and motion capture, and has the problem of high data cost, but it has been dramatically reduced, and those measuring instruments have been installed. By removing the restriction that data cannot be obtained at the place where the data was taken, a lot of realistic walking data can be collected.
By utilizing the data collected by these, we believe that we can provide added value to markets such as medical care, healthcare, sports, and manufacturing site DX.
Sensor shoes are sold by major shoes makers. But they are equipped with accelerometers and gyro sensors. They are suitable for measuring "run" which feet move fast because output of signals will be stable. On the other hand, they are not particularly suitable for slow walking, such as the elderly. Our ShokacShoes are equipped with these general-purpose acceleration gyro sensors. In addition, our own sensors can acquire force information between the foot and shoes on multiple axes. So, in addition to slow movements such as walking, they are the only shoes that can get information on the movements of stepping and twisting with your feet, such as golf and skiing
Please refer to the video that summarizes ShokacShoes functions.
https://www.youtube.com/watch?v=yrUI9_1lePw
We divide targets into "researchers," "leaders," and "consumers,". And we firstly plan to start from collecting data and aim at "researchers" as measuring instruments and monetize as an alternative to force plates. By analyzing the data accumulated here, for example, it will lead to the development of apps (added value) such as fall probability of elderly people, fatigue degree judgment, walking age, etc. And, researchers → guidance we plan to develop our business in the order of "researchers → leaders → consumers" by deploying hardware to "shoes → insoles".
As described above, measurement technology that can convert a person's walking sensation into data has been developed as a sensor manufacturer, and we can deliver added value to researchers.
However, the ultimate goal of this business is to improve the QoL of consumers. We need to collect sensor data from ShokacShoes, connect it with correlated events to make information, and analyze and process that information. We believe that this process will be added value.
The current situation is that the informatization and value-adding of this "sensor data" y→ "informatization" → "added value" is a very high hurdle to realize due to lack of resources in our company.
We are looking for companies such as with strong data analysis capabilities, including AI, companies that have a need for gait analysis in a specific market, and companies that are aiming for new businesses in the market that has not yet become big data such as walking. By collaborating with our sensing technology, we are looking for a partner who can achieve the purpose of improving QoL from walking and have a win-win relationship with each other.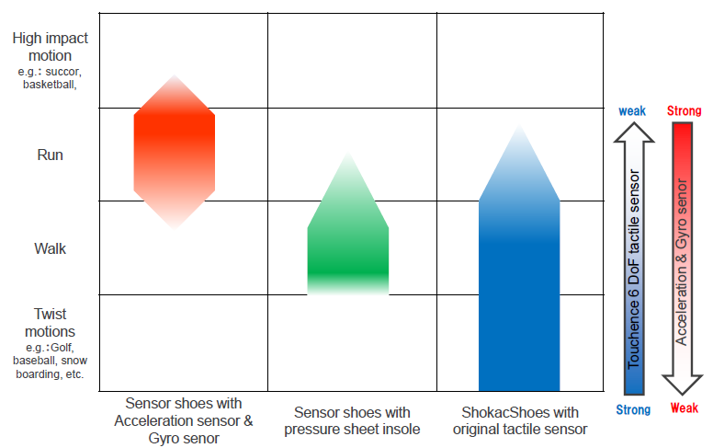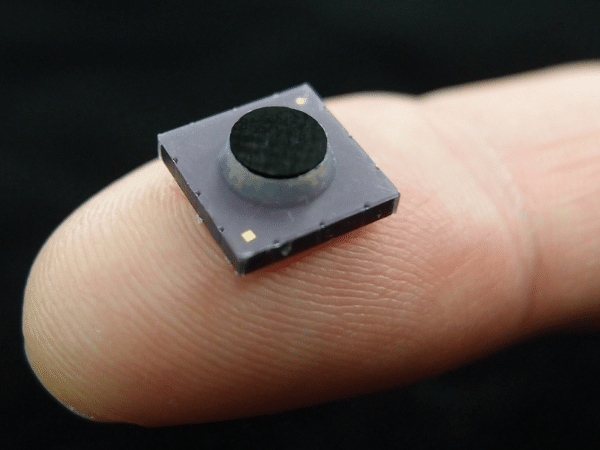 ShokacChip 6DoF
Company name

Touchence Inc.

Address

2-21-10 Kitaueno, Taito-ku, Tokyo
Our company name represents our vision. Science of tactile sensation = Touch + (Sci) ence. By digitizing "tactile sensation" with our unique haptic sensing technology and creating new added value with haptic data, we aim to become a starting point for technological innovation in various markets and contribute to improving productivity and QoL.
2022.08.25